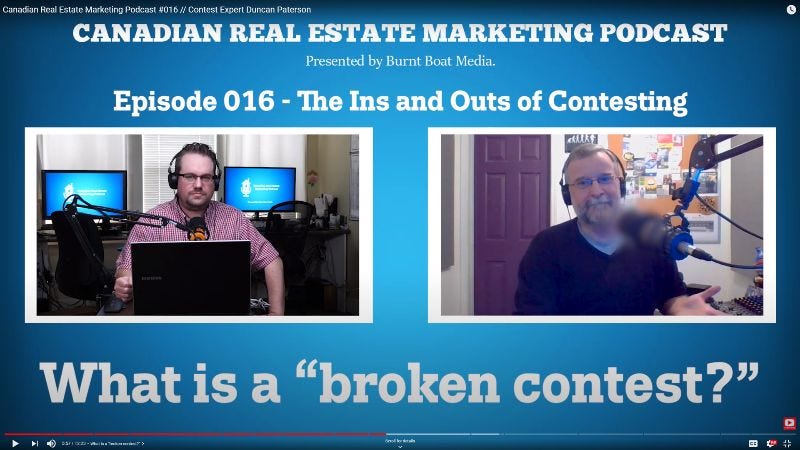 Watch the podcast on YouTube.
This episode's guest on the Canadian Real Estate Marketing Podcast is Duncan Paterson. Duncan has been a favourite Edmonton radio personality for three decades and is also a contesting expert and a semi-professional prize pig.

In episode #016, Duncan explains why hosting a contest can be beneficial for Realtors and also walks us through the dos and don'ts of organizing your giveaway.